Orlando Florida Temple Christmas Ornament
Let this ornament bring your family close together around the tree to ponder the miracle of the Orlando Florida Temple.
Made out of a lightweight and very durable transparent acrylic, this ornament will not weigh your tree down and can definitely withstand being dropped by the little ones should they get too curious around the tree.  The acrylic is cut into a 4 inch circle and then laser etched with the name of the temple and a graphic depicting an artistic representation of the Orlando Florida Temple.
Get one for your loved ones to remind them that families can be together forever!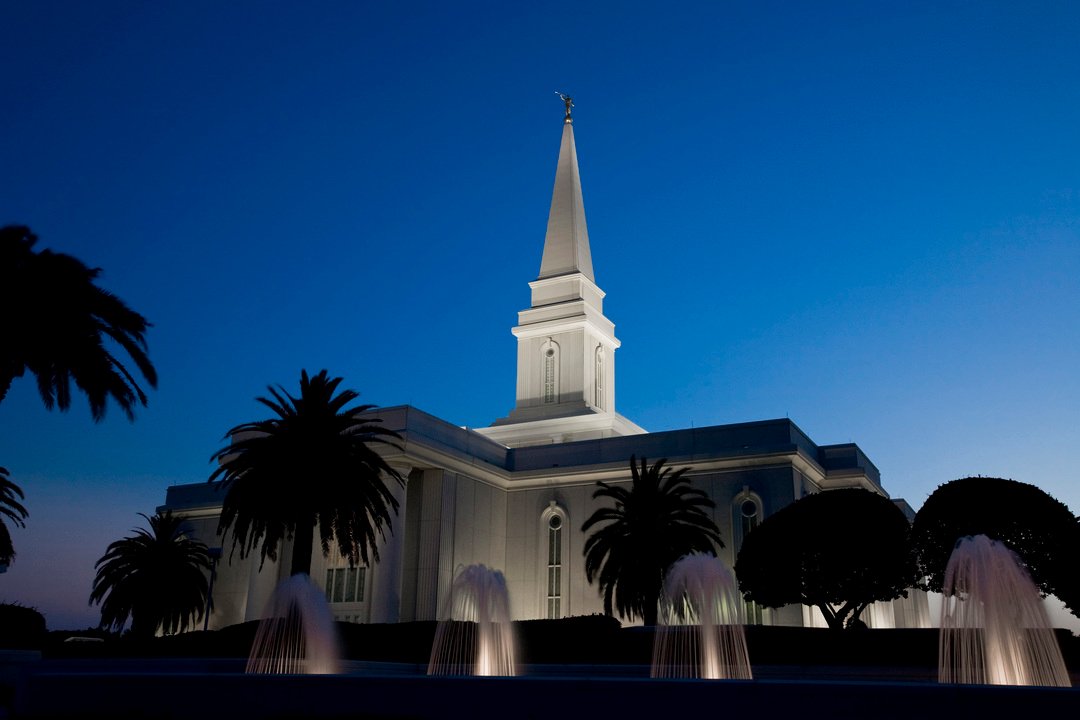 9000 Windy Ridge Road
Windermere, Florida 34786-8347

70,000 sq ft (6,500 m 2 )
Temple Locale
The Orlando Florida Temple sits on a knoll overlooking a chain of lakes on the edge of the Orlando suburb of Windermere in an area described as one of Florida's most beautiful locations. The temple is characterized by its white exterior, graceful columns, arched windows, and delightful water features. Palms trees and shrubs are planted generously across the temple grounds that are open to the public. Across the street from the temple is the Orlando Florida South Stake Center.
Temple History
The Orlando Florida Temple was the first temple built in Florida.
The Orlando Florida Temple is one of only two temples dedicated by President Howard W. Hunter during his brief time as president of the Church. (The other is the Bountiful Utah Temple.)
In its official announcement of the Orlando Florida Temple as Florida's first temple, the First Presidency stated, "We have selected Orlando because it is a central location with good highways from all parts of the state."