Monticello Utah Temple Christmas Ornament
Let this ornament bring your family close together around the tree to ponder the miracle of the Monticello Utah Temple.
Made out of a lightweight and very durable transparent acrylic, this ornament will not weigh your tree down and can definitely withstand being dropped by the little ones should they get too curious around the tree.  The acrylic is cut into a 4 inch circle and then laser etched with the name of the temple and a graphic depicting an artistic representation of the Monticello Utah Temple.
Get one for your loved ones to remind them that families can be together forever!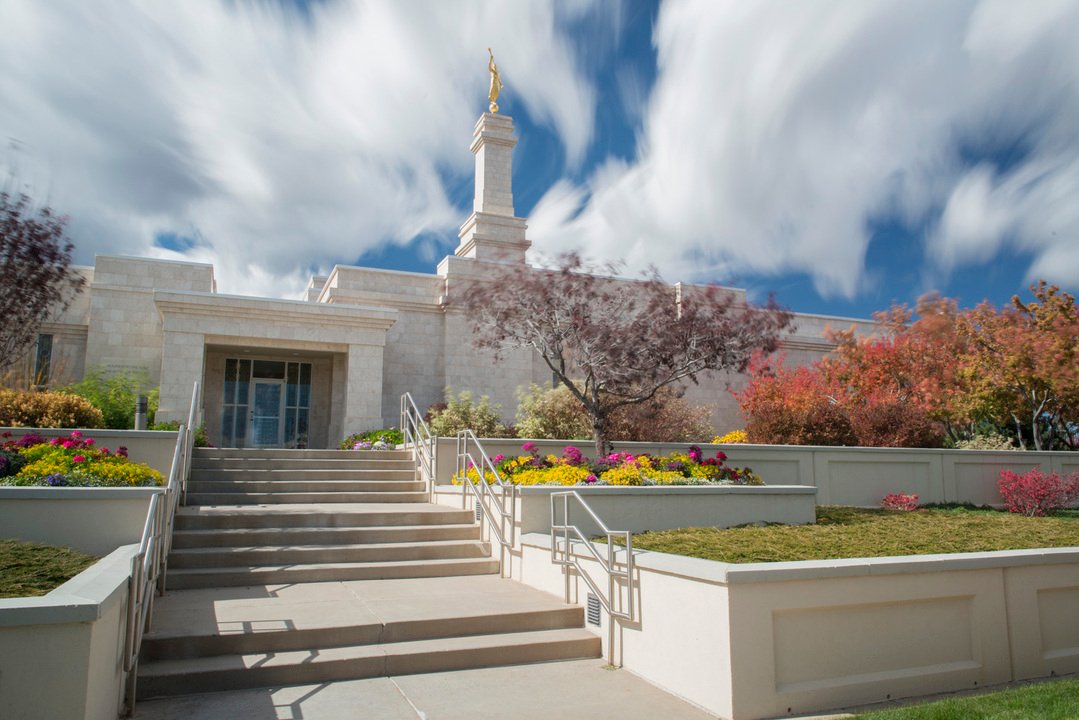 365 North 200 West
Monticello, Utah 84535

11,225 sq ft (1,043 m 2 )
Temple Locale
Located about 60 miles south of Moab, Utah—a recreational hot spot for bikers, hikers, and river runners—the Monticello Utah Temple sits on a gently rising slope on the west side of the little town of Monticello. In the distance, the enchanting Abajo Mountains play backdrop to the temple and the adjacent meetinghouse, joined by a shared parking lot. Patrons come from the Four Corners region.
Temple History
The Monticello Utah Temple was the first of the new generation of smaller temples as conceived by President Gordon B. Hinckley.
The Monticello Utah Temple was the eleventh temple built in Utah.
The Monticello Utah Temple was constructed in just eight months and nine days, the fastest construction time of all the temples of The Church of Jesus Christ of Latter-day Saints.
The Monticello Utah Temple originally supported a white angel Moroni statue atop its spire. The six-foot statue, sculpted by LaVar Wallgren, was a design created for the Hinckley-inspired smaller temples that depicts the prophet in his youth blowing a trumpet with his right hand and holding a scroll in his left.
On May 25, 1999, the white angel Moroni originally installed atop the Monticello Utah Temple was replaced with a taller, gold-leafed Moroni, as directed by Church officials, when it became apparent that the statue seemed to disappear from sight on cloudy days. The original white angel was transported to the Church History Museum for storage.
At just 7,000 square feet, the Monticello Utah Temple was once the smallest temple of the Church, accommodating a single ordinance room and a single sealing room.