Fresno California Temple Christmas Ornament
Let this ornament bring your family close together around the tree to ponder the miracle of the Fresno California Temple.
Made out of a lightweight and very durable transparent acrylic, this ornament will not weigh your tree down and can definitely withstand being dropped by the little ones should they get too curious around the tree.  The acrylic is cut into a 4 inch circle and then laser etched with the name of the temple and a graphic depicting an artistic representation of the Fresno California Temple.
Get one for your loved ones to remind them that families can be together forever!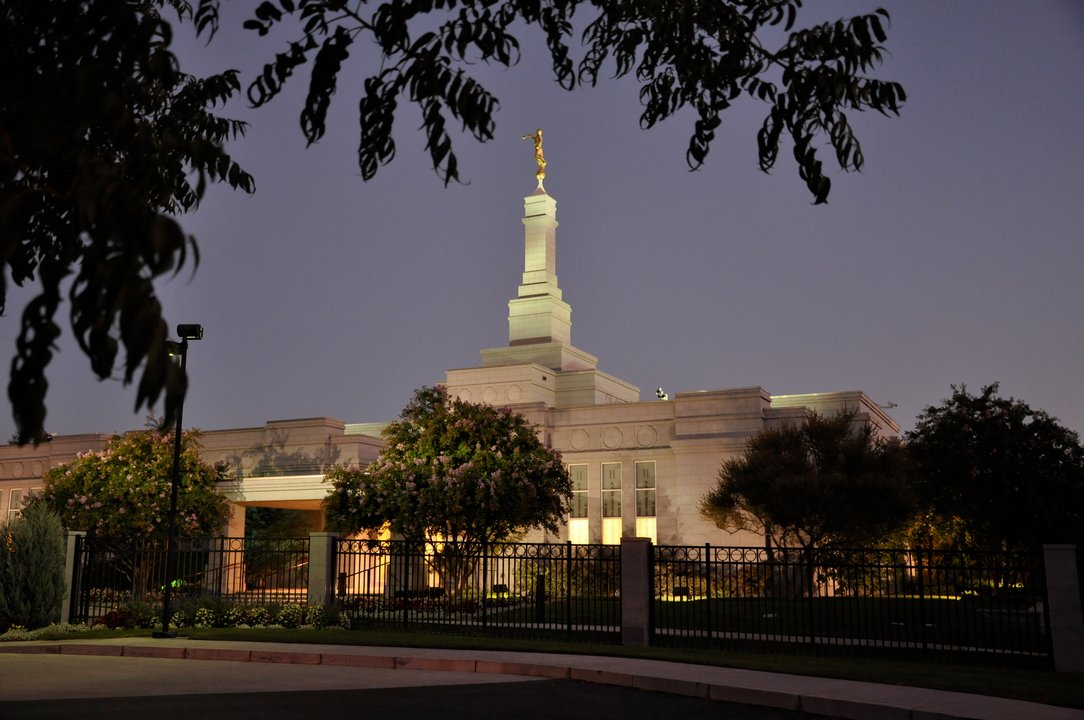 6290 North Valentine Avenue
Fresno, California 93711

Temple History
The Fresno California Temple was the fourth temple built in the state of California and the first built in the Central Valley of California.
The groundbreaking ceremony for the Fresno California Temple was held on the same day as the groundbreaking ceremonies for the Fukuoka Japan Temple, Melbourne Australia Temple, and Tuxtla Gutiérrez Mexico Temple on March 20, 1999.
Groundbreaking Ceremony
"From the days of the sailing of the ship Brooklyn to San Francisco Bay in 1846 and the forced march of the Mormon Battalion, California has taken a key role in the history of the Church," said Elder John B. Dickson of the Seventy and president of the North America West Area, who presided over the groundbreaking ceremony for the Fresno California Temple. "This is another of those great days."
Elder Dickson said that since the Church's organization in April 1830, it has begun to fill the whole earth. "We now find ourselves on the threshold of unprecedented growth and expansion," he declared.
Speaking of the Book of Mormon, he continued: "What a blessing it is to have this other testimony of the Savior amidst the unbelief of the 20th and 21st centuries. Through these scriptures we have more fully come to understand that God is our Heavenly Father, that we dwelt with Him before this earth life and that part of His plan for our happiness was that a way be prepared for us to return to Him one day….
"We have also learned that the family is the central unit in Heavenly Father's plan for His children," Elder Dickson explained. "This brings us to the purpose of our being here today, for we know not only that families are basic and important, but they can also be eternal. The building that will rise on this sacred piece of property is a building dedicated to the proposition of helping us to establish eternal families."1
---