Birmingham Alabama Temple Christmas Ornament
Let this ornament bring your family close together around the tree to ponder the miracle of the Birmingham Alabama Temple.
Made out of a lightweight and very durable transparent acrylic, this ornament will not weigh your tree down and can definitely withstand being dropped by the little ones should they get too curious around the tree.  The acrylic is cut into a 4 inch circle and then laser etched with the name of the temple and a graphic depicting an artistic representation of the Birmingham Alabama Temple.
Get one for your loved ones to remind them that families can be together forever!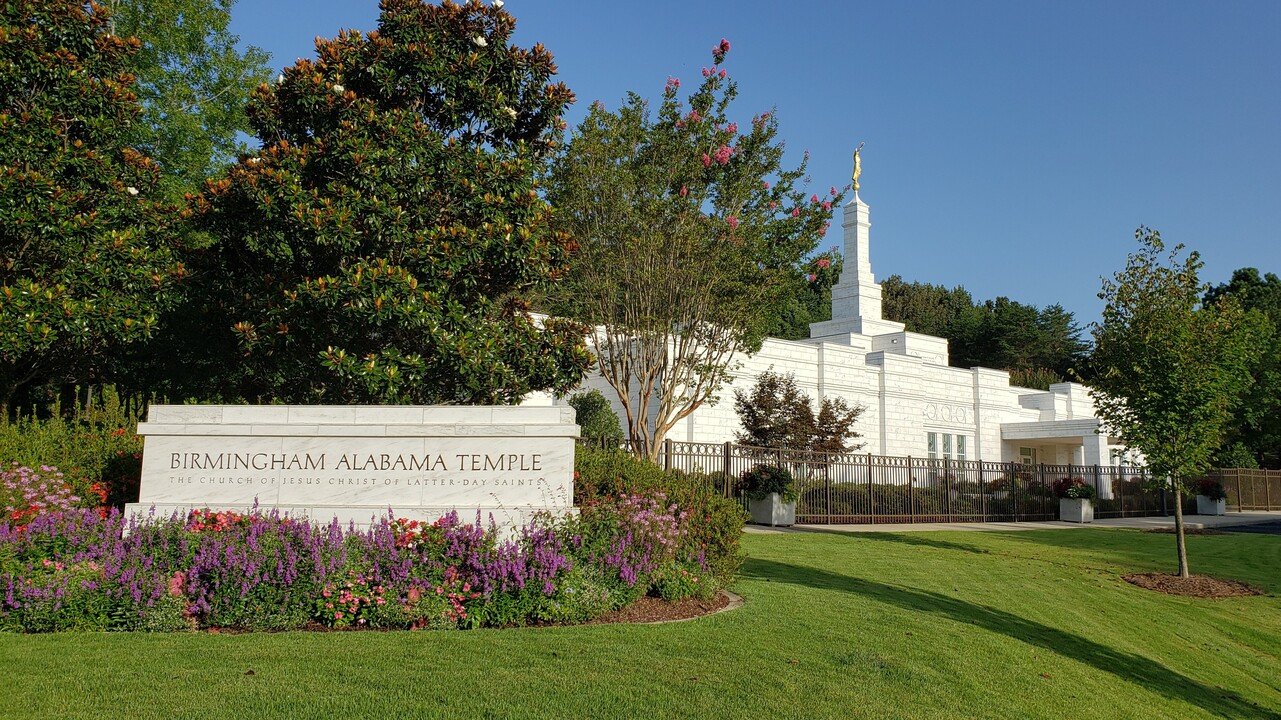 1927 Mount Olive Boulevard
Gardendale, Alabama 35071

Temple Locale
Located north of Birmingham in the beautiful suburb of Gardendale, the Birmingham Alabama Temple claims a tree-covered hillside just east of I-65. The grounds of the temple are handsomely landscaped, featuring numerous mature trees and shrubs. At Christmastime, Nativity-themed statues are added to the lawn and floodlighted at night.
Temple History
The Birmingham Alabama Temple was the first temple built in Alabama.
On the day of the groundbreaking ceremony for the Birmingham Alabama Temple, hundreds of members came early and sat patiently in the rain, awaiting the proceedings to begin.
The Birmingham Alabama Temple opened to the public for a week before its dedication; 21,134 visitors toured the building.
The day before the Birmingham Alabama Temple dedication, Elder David B. Haight was presented with a cake to celebrate his 94th birthday. Elder and Sister Haight celebrated their 70th wedding anniversary the day after the dedication.
In 2008, the Birmingham Alabama Temple was selected for a beautification award from the City of Gardendale for its attractive grounds.